Member School Students
If you attend an affiliated member institution, you must be nominated by the London Semester Program representative at your college. Contact the London Semester representative on your campus regarding the application process. If you are unsure who your school contact is, please call or e-mail our office.
Nonmember School Students
If your school is not affiliated, you may participate on a space-available basis. You should submit an application along with a copy of your college or university transcript to the dean of the London Semester Program.
Admission Requirements
The Underground Sociabilities is interdisciplinary and draws students from diverse backgrounds. No specific prerequisites exist, though most students will have taken an introductory sociology, political science, or service-learning course before enrolling. A minimum 2.5 GPA is required, although some member schools require a higher average as a prerequisite for nomination. You must be at least a second-semester sophomore when you participate in the program.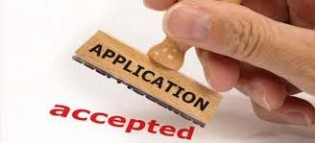 International Students
International students are also welcome to participate. The London Semester Certificate Program welcomes nearly 100 international students each semester from universities in Europe, Latin America, and Asia, among others. You are fully integrated into the program, where you study and live with American students. International students may choose to attend the London Semester Certificate Program for a full academic year, beginning in the fall semester and continuing in the spring. Students who attend the Academic Year Program may apply for employment authorization through Optional Practical Training. This permit allows you to work in the U.S. for up to one year. Click here for more information…
London Semester Program Offerings
The London Semester Program offers semesters in several distinct areas: UK politics, public law justice, foreign policy, peace and conflict resolution, international business and trade, economic policy, journalism, international environment and development, information technology and telecommunications policy, transforming communities, and gender and politics.